Our Knowledge Is Your Giving Wisdom
April 17 2015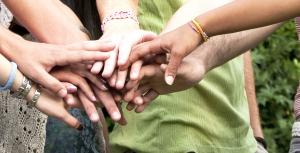 Nonprofit Search is the place for discovering Central Florida nonprofits. You can search for nonprofits you know and love, or learn about the work of an organization that's new to you. It's a tool for everyone to use to better understand and invest in the nonprofits serving our region and to help nonprofits in our area be transparent.
We would like to help you better understand some of the nonprofit sectors on a deeper level, like arts, human services, and new for this year – homeless services nonprofits in Orange, Osceola and Seminole counties in light of the launch of the Homeless Impact Fund.
The information you will discover in each of these three reports is collected from nonprofit portraits in Nonprofit Search. The information has been entered into Nonprofit Search by nonprofit organizations and is vetted by Foundation staff. Then the data is collected in aggregate and compared to the entire nonprofit sector as a whole. The information in each of the reports covers topics from governance and leadership practices to operations, endowment and finances.
Nonprofit Search is a tool available at no cost to nonprofits located in and serving Orange, Osceola, Seminole, Volusia, Brevard, Polk, Lake, Sumter and Marion counties. The homeless report specifically features nonprofits in Orange, Osceola and Seminole counties that provide homeless services.
Nonprofit Search is a powerful tool for our community to use free of charge. It allows us to show how nonprofits in our region are succeeding and improving and where there are opportunities for us to help them be more successful. Nonprofit Search helps people make smarter giving decisions.
Read some highlights about the current reports from Mark Brewer, our President/CEO, below:
Arts
The fragile capacity of the arts sector is represented by the mix of full time, part time, and contract employees. Data from almost 100 arts organizations shows only 388 full time employees, 308 part time employees, 1076 contract employees, and 11,246 volunteers. The staff retention rate of 73% is lower than the rate of the full nonprofit sector.
The arts sector appears to be rebounding with individual giving ($11 million) passing government funding ($8 million) for the first time in three years, rising foundation and corporation giving, and increases in earned revenue. Average overhead and fundraising costs are up significantly, indicating a return in ability to fundraise. However, only 28% of arts organizations actually have a fundraising plan.
Human Services
The 165 nonprofits in the human services sector data report are "profitable," indicating a strengthening post-recession position after some consolidation and downsizing in the sector during the Great Recession.
79% of board members in the human services sector give to their organizations providing concern for funders and others who expect 100% investment from volunteer leaders.
Homeless Services
The 91 homeless services organizations providing data are not representative of many very small providers that focus on emergency services. However these providers have been slightly profitable over the last three years, representing $500 million in revenue of the nonprofit sector in Central Florida.
Homeless service providers lead the other sectors in the percentage of CEOs who receive performance reviews by their boards (83%) and of CEOs who do performance reviews for their senior staffs (85%). CEO compensation leads the other sectors at an average of $90,456.
To download the full reports, click here. Let us know your thoughts on the information using #cffsectorreport on social media.
We are happy to meet with you to share more about Nonprofit Search and how it can help you make smart giving decisions.