Meet Lucas Hernandez
January 06 2015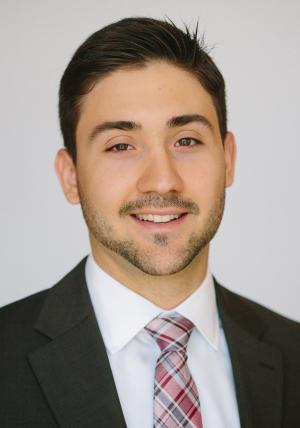 Last year Lucas Hernandez took the "Impact Investing" class at Rollins College and was able to learn about and practice grant-making first hand, including making a presentation to our board of directors. (Read more about our Winter Park Community Foundation affiliate's partnership with Rollins here). Recently we had the opportunity to ask him a few questions about the class and to see what he's doing now. Keep reading to learn more about Lucas.
What impression did the class make on you?
I consider the course to be one of best I have taken while in undergrad. The class was a tremendous opportunity to simultaneously explore the theory and practice of grant-making. I learned a great deal through the combined expertise of Rollins professor Dr. Marc Sardy and both Mark and Michelle at Central Florida Foundation (CFF).
What are you up to now?
I am presently a Media Innovation Associate at the John S. and James L. Knight Foundation. Collaboratively with my team I help invest in charitable projects sitting at the nexus of media and technology. My primary role at the Foundation is managing the operations and executions of the Knight News Challenge grant contest we run on a biannual basis and an portfolio of primarily civic technology projects.
How have you been able to draw from the experience of the "Impact Investing" class in your professional work?
I find myself consistently drawing from my experiences with the "Impact Investing" class in my current work. The most recent example being my first grant presentation to Knight's board of directors this past December. My presentation to the board of directors at CFF during the class was a great experience to lean on.
What would you say to another student thinking about taking the class?
I would say, if you are considering it, do it. Whether or not you anticipate working in philanthropy in the future, the class provides valuable lessons and experiences. It is not often that in a class you can receive important foundational theory of a burgeoning topic such as Impact Investing while also gaining the experience of investing in charitable funds.
Share a fun fact about yourself.
While living in New York City following my graduation from Rollins, I was able to live out my childhood dream by being a special exhibit guide at the American Museum of Natural History.
Thank you, Lucas, for sharing your experience with us! Learn more about this year's Winter Park Community Foundation grant awards here.