Meet Jennifer Roth Miller
June 12 2015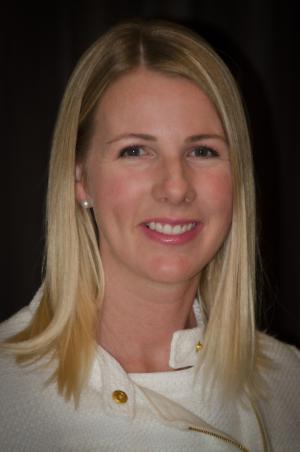 Earlier this spring, Jennifer Roth Miller took the Philanthropy, Fundraising, and Social Entrepreneurship master level class in the School of Public Administration at the University of Central Florida. She was able to learn about and practice grant-making first hand, including making a presentation to our board of directors. Recently we had the opportunity to ask her a few questions about the class. Keep reading to learn more about Jennifer.
What impression did the class make on you?
The biggest impression the class made on me is that it opened my mind to social entrepreneurship. It's truly a new paradigm for achieving "social good" and it's fascinating to see the new types of organizations and ideas emerging. It was also very interesting to visit several local non-profit organizations and see the wide range of work, capacity, and impact non-profits are achieving in Central Florida.
What are you up to now?
I'm currently working on my Ph.D. in Texts and Technology at UCF. My interests center around how philanthropy socially constructs collective views on social issues. I've specifically studied awareness ribbons as texts carrying rich socially constructed meanings about a variety of topics such as health and
lifestyle. This summer, I am continuing a previous project I worked on developing a smartphone app for survivors of domestic violence. Previously, I worked with local domestic violence organizations, Orange County Injunction Court, local police, and UCF to contextually design and work through several iterations of wireframes for the app. I'm currently working with a designer to move forward with development. I'm also collectively writing a book chapter with two others about this project that will appear in Composing Feminist Interventions: Activism, Engagement, Praxis. Last, I'm developing a professional writing program for employees at a local credit union.
How have you been able to draw from the experience of the class in your professional work?
Our family business, Gravitational Marketing, created the Same is Lame Foundation in 2014. The foundation is still rather young, yet the experience of this class has influenced the work of the foundation to direct efforts toward more strategically supporting investable projects and building capacity. It's also caused me to seriously consider social entrepreneurship opportunities related to the smartphone app for survivors of domestic violence and how to creatively partner with related organizations locally and across the country.
What would you say to another student thinking about taking the class?
I would tell any student contemplating taking this class to sign up immediately. The service learning opportunities offered by the partnership between UCF and the Central Florida Foundation are invaluable. An opportunity to work directly in the community like this, applying the material covered, is rare.
Share a fun fact about yourself.
I love all water activities. I'm a certified advanced SCUBA diver. I love boating, jet-skiing, and wake-boarding. I also love to travel and will be visiting Peru this summer. I'm excited to see Machu Picchu.
Thank you Jennifer! Learn more about our student-led grant-making initiative here.