Action Needed: Post Hurricane Irma Assessment for Nonprofits
September 13 2017 • CFF Team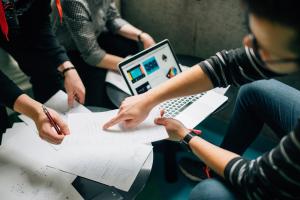 We hope that all of the nonprofits in our region made it through Hurricane Irma safely. The sun is out again, but there is much to be done as we move towards stabilizing and rebuilding in Central Florida.
With that, we need your help in completing our post Hurricane Irma assessment by Friday, September 22 so we can identify what elements of the community have been most affected and where philanthropy can assist in the stabilizing and rebuilding efforts. We know you are busy putting the pieces back together and promise to use this information in a helpful way. Please also know that completion of the assessment does not guarantee funding.
As we compile data from this assessment, this will inform our efforts to respond in a strategic and thoughtful way to help you continue your work that improves our community's quality of life.
Thank you for all that you do, and we are here with you as we work towards stabilizing and rebuilding.
For assistance, contact Daisy.