Hurricane Harvey Relief & How You Can Help
August 29 2017 • CFF Staff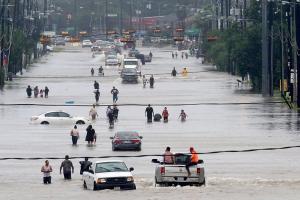 We have all been closely watching the devastating effects of Hurricane Harvey in Houston. And, as you can imagine, the true degree of the damage will be uncovered in the days ahead.
If you would like to support relief work in the Houston area following Hurricane Harvey, you may contribute directly to the Hurricane Harvey Relief Fund at the Greater Houston Community Foundation (GHCF). If you are an existing Central Florida Foundation fund holder and would like to make a contribution from your advised fund to this fund, login and submit a grant recommendation from your fund.
GHCF will use contributions to its Hurricane Harvey Relief Fund for the greatest needs of those impacted by the floods as well as schools and nonprofits that are damaged. The Foundation also encourages contributions to the American Red Cross and the Salvation Army in its region for immediate shelter and emergency needs.
Photo: The New York Times