End the Year by Helping Others
December 01 2017 • Rachel Calderon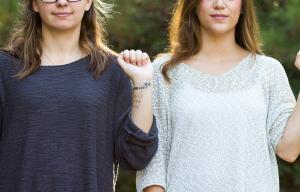 This editorial was featured in the December 2017 issue of The Park Press.

Many of us became "accidental givers" in 2017, as we reacted to the tragedies and crises that roiled our hometown, as well as the world. This year presented us with many opportunities to be generous with our time and money – whether it was writing a check for the victims of the mass shooting in Las Vegas, or helping a neighbor clear a downed tree limb from Hurricane Irma.
These acts of kindness, no matter how small, keep our community strong. And as the year winds to a close, it's a fitting time to consider what type of giving we want to engage in now and in the future. That's what we call purposeful philanthropy.
At Central Florida Foundation, we stand ready to help you identify and support the causes and nonprofits that you care about – and make a lasting impact through stronger giving.
Because of tax consequences and possible write-offs, the end of the year is often the time that people pay extra attention to giving. That's particularly true when a life-changing event has happened or is on the horizon, such as coming into an inheritance or reaching the age of 70½ , when we must by law start drawing down our 401(k) retirement plans.
We can offer advice on how to maximize your contribution in a variety of ways, whether contributing to an array of existing funds or striking out on your own with a cause that is vital to you.
Take, for example, our Hurricane Irma Relief Fund, designed to aid nonprofits serving our region. While many nonprofits were fortunate to weather the storm unscathed, others had damage to their buildings or other operational challenges. Thanks to generous community support, we issued grants totaling more than $50,000 to help nonprofits get back to business as usual.
Another possible route would be the one followed by one of our board members, Avani Desai. Avani, an executive with an IT compliance firm, and her husband Neeraj, a maternal fetal medicine physician, wanted to give back, in part to show their two young children that it's the right thing to do. Passionate about women's and children's issues, the couple began their philanthropy journey at the Foundation. As co-chair of our 100 Women Strong giving circle, Avani also gives generously of her time and influence.
As you can see, when it comes to practicing more intentional giving, there are countless ways to direct your resources – and align with others who share a similar objective. Exploring your options for how to make your community the place you want it to be starts with a conversation. At Central Florida Foundation, we are happy to help you take the first step.
Learn more at cffound.org/giveonpurpose.