Central Florida Foundation Identifies Nonprofits Struggling After Hurricane Irma
Assessment Reveals Critical Needs
October 11 2017 • CFF Team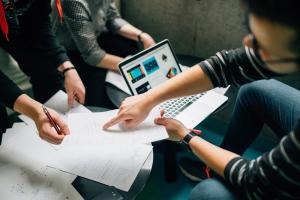 ORLANDO, Fla. (Oct. 11, 2017) – As the Central Florida community moves forward after Hurricane Irma, some nonprofits are still struggling to get back to business as usual.
In assessing the needs of more than 200 nonprofits across Orange, Seminole, Osceola, Lake, Volusia, Brevard and Polk counties, Central Florida Foundation found that many social service, arts and animal-related organizations are struggling to operate at full capacity after the hurricane. Among the key findings from the assessment:
More than 50 percent of all nonprofits reported

damage to facilities.

As many as 50 percent of responding

organizations did not have hurricane insurance or were unsure of their level of coverage.

Organizations reported loss of revenues and in

some cases were unable to open.
Despite these instances, the majority of respondents reported being well prepared for the hurricane.
The Foundation will use the findings to create a road map for effective grant-making from its Hurricane Irma Relief Fund, which will help nonprofits get back to providing core services and programs that have been hindered by the hurricane. Notable contributions to the fund include a $100,000 investment from Florida Blue.
"Although it may appear that Central Florida has already recovered from the effects of Irma, parts of our community are still facing challenges," said Mark Brewer, president and CEO of Central Florida Foundation. "Our priority is to leverage contributions to ensure that they go as far as possible."

"When Central Florida was upended by Hurricane Irma last month, hundreds of thousands in our community went days without power, homes were damaged by trees and flooding and lives were changed for years to come," said Tony Jenkins, market president for the Central Florida Region at Florida Blue. "Here in Central Florida, we are donating $100,000 to Central Florida Foundation's Hurricane Irma Relief Fund to aid our neighbors and communities in stabilizing and rebuilding."
Additionally, Central Florida Foundation has activated Together for Puerto Rico: A Hurricane Recovery Fund to support recovery and rebuilding efforts in Puerto Rico.
For more information, visit http://www.cffound.org.
###
About Central Florida Foundation
Central Florida Foundation is the place for people who want to invest in their community. The Foundation serves as the region's community foundation and is home to more than 400 charitable funds. The Foundation manages and invests funds, offers personalized service and expert giving advice, connects caring people, businesses, governments and organizations to local initiatives that build and inspire community, and empowers them to make informed decisions that make a difference now and in the future. Central Florida Foundation works with individuals, families, businesses, professional advisors and nonprofits. Learn more at cffound.org.