100 Women Strong Member Spotlight: Lauren Chianese
May 10 2017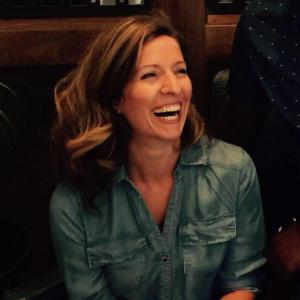 We recently had the opportunity to get to know one of 100 Women Strong's members, Lauren Chianese. Learn more about her from our conversation below.
Lauren was born in Pittsburgh, PA but grew up in Altamonte Springs, FL. She attended college at University of Florida, joined Teach For America in Los Angeles after graduation, and lived there for 10 years working as a teacher, teacher coach, and policy analyst. While she loved the weather and mountains, she missed her family and decided to move back to Orlando in November 2012 to continue working in education policy. Then she became the Executive Director of Teach For America Orlando when the region launched in the summer of 2015. As executive director she works with her team to determine the mission and vision and drives towards these goals.
What was your driving force to join?
I joined because I missed the network of community leaders I developed while in Los Angeles. I love being back in Orlando but in my first few years my work was largely focused at the state level. Now that I am looking to make change locally, I desired a network of other individuals with similar ambitions. I loved the idea of 100 Women Strong because it is a group of self-driven women leaders who care deeply about the community. I am also passionate about making sure every child, regardless of economic circumstances, receives a high-quality education that opens up future opportunities. That is why I do the work I do. I also know that Teach For America Orlando is just a part of the solution. Being a part of 100 Women Strong enables me to better understand the complete scope of the needs of our students and have a direct impact on issues that impact them every day.
Why do we need 100 Women Strong in the region?
While women are the majority of fundraisers, men are more often leaders within the sector. I believe that an equal balance of women decision makers is important because women see systemic issues from different angles, resulting in more dynamic solutions. In addition, the flexibility of a self-governed group means 100 Women Strong can be responsive and innovative in the group's funding approach. 100 Women Strong also exposes its members, many of whom are leaders in fields outside of the community service sector, to the challenges the community faces, and these women become advocate for change within their own networks outside of 100 Women Strong as well.
Where would you like to see 100 Women Strong in 5 years?
In five years, I would like to see an increase in the number of members. Philanthropy is so important to ensure that a community thrives. We have to support each other, and many feel like they don't have a part to play because they can't make large gifts. 100 Women Strong challenges that assumption by bringing the funds of many women together to make a deeper impact. This allows women to have a direct impact on their community and cultivates a habit of giving that will endure over time.
What kind of impact do you think the group can have?
In addition to uplifting the next generation of women leaders and philanthropists, I think this group can increase awareness of the greatest needs and most impactful levers in the community.