CFF News Archives
August 16 2017 • CFF Staff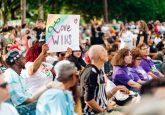 ORLANDO, Fla. (August 16, 2017) – The Better Together Fund, an initiative at Central Florida Foundation created in response to the Pulse nightclub tragedy, continues to provide support and aid to the community on its road to healing. Since launching in June 2016, the Fund has received more than $1.1...
July 26 2017 • Rachel Calderon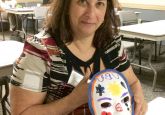 Through conversation, we quickly realized the need to deliver culturally competent, affirming services to meet the unique needs of our LGBTQ+ neighbors. This spring and summer, local mental health providers and community leaders increased their skills in doing just that.
November 10 2016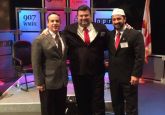 After the Pulse tragedy, Orlando's healing process continues. In support of helping to heal the local community, Central Florida Foundation recently issued the next grants from its Better Together Fund to support two initiatives.
August 05 2016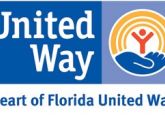 Central Florida Foundation recently issued the first grant from its Better Together Fund of up to $122,000 to Heart of Florida United Way.
July 15 2016 • Rachel Calderon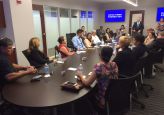 It takes more than just money to build stronger communities. It takes community leaders and those who envision a stronger community to join in with helping hands.
June 17 2016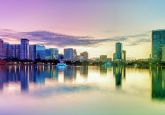 As you may be aware, the City of Orlando partnered with the Central Florida Foundation to manage the distribution of donations to the OneOrlando Fund. The OneOrlando Fund was designed to benefit nonprofits that directly assist survivors through counseling and other essential services. Today, the Foundation and the City of...