CFF News Archives
February 14 2017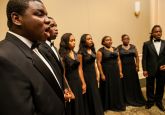 Edna S. Hargrett was the beloved director of the well-known Jones High School Choir. She taught school for 44 years with 33 of those years spent at Jones High School helping countless students achieve performance excellence. She made participation in the choir feel like being a part of a big, close-knit family with big open arms. Thankfully, her passion for helping students reach success lives on even after her passing.
September 12 2015 • Rachel Calderon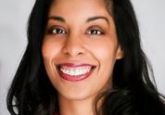 In 2014, Esperanza Perez was awarded a scholarship from the Beatrice B. Ettinger Scholarship Fund at Central Florida Foundation. She graduated from the University of Central Florida Burnett Honors College this past May with a degree in Accounting and Finance. She is currently an intern at KPMG. The Beatrice B....