CFF News Archives
March 01 2018 • CFF Team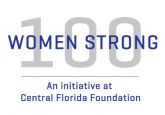 ORLANDO, Fla. (March 1, 2018) — A new pilot program aims to meet the social and emotional needs of young children in the Pine Hills community. The pilot program is supported by 100 Women Strong, a giving circle at Central Florida Foundation that focuses on empowering the lives of women...
March 01 2018 • Rachel Calderon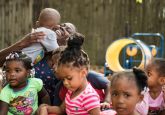 Philanthropy comes in many shapes and sizes. In other words, there's no one-size-fits all approach to giving — and that's a good thing! It means that each and every one of us can support the causes we hold close to our hearts in the ways that are the most meaningful...