CFF News Archives
February 20 2018 • CFF Team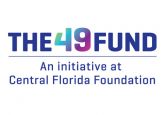 ORLANDO, Fla. – (February 20, 2018) – In its continuing effort to honor those lost in the Pulse tragedy, The 49 Fund at Central Florida Foundation is accepting applications for its second annual scholarship awards. The Fund will award up to 10 local LGBT students $4,900 each to help pay...
February 15 2018 • Rachel Calderon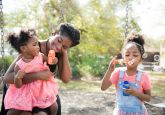 Naomi was a young mother of two girls, ages 1 and 5, living in New York with her boyfriend. It wasn't a healthy relationship — he was violent and abusive toward her, and there were constant fights and beatings. After one particularly bad fight, Naomi decided that enough was enough,...