CFF News Archives
June 29 2017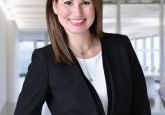 We recently had the opportunity to get to know one of 100 Women Strong's members, Catherine Losey. Learn more about her from our conversation below. Catherine was born and raised in Vero Beach, Florida. She moved to Orlando after attending college and law school at the University of Florida, where...
June 21 2017 • CFF Staff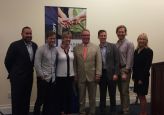 ORLANDO, Fla. – (June 21, 2017) –Central Florida Foundation today launched the Social Enterprise Accelerator – connecting entrepreneurs with resources, funding and mentors to help them build their ideas into self-sustainable ventures that solve pressing community issues. The first program of its kind in Central Florida, this initiative will help...